Laspada's Hoagies - Sandwich Maker
Lauderdale by the Sea, FL
Lauderdale by the sea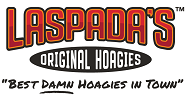 Hello there! Are you looking for an awesome place to earn some GREAT, STEADY, CASH?! Well look no further! Laspada's is a local South Florida staple and has been in business for over 50 years! We start our staff with ABOVE AVERAGE wages! Laspada's is a very busy fast casual hoagie/sandwich shop currently looking for fast, friendly, happy, energetic and very motivated individuals to join our family. Food service industry experience preferred. Must be able to speak English and have excellent customer service and good communication & organization skills. Multitasking, good listener with follow through and good execution in a FUN environment! Staff & customer safety are our highest priority during these trying times. Be prepared to adhere and follow these standards and guidelines upon hiring.
Sandwich Maker: Job Description
The hoagie makers are responsible for providing the highest standards of customer service. Hoagie makers are the bulk of interaction in the progress of service. Makers prepare food, maintain food safety and sanitation, and stay organized to provide efficient service, with a smile!
Sandwich Maker: Responsibilities
-Exhibit cheerful and helpful manner while greeting customers and making food.
-Have a developed understanding of all menu items, ingredients, and recipe cards.
-Work efficiently with a strong sense of urgency.
-Maintain top-line item's cleanliness and re-stock as necessary.
-Understand and adhere to proper food handling, safety, and sanitation standards at all times.
-Do any other cleaning or maintenance required by management.
Sandwich Maker: Duties
-Take orders from slicer and prepare the sandwiches in real time with customer.
-Make each hoagie as ordered while upholding recipes.
-Maintain flow of service so that customers progress to the register in the same order.
-Package all hoagies for TOGO or in-shop dining.
-Communicate clearly all items and extras to the cashier.
Sandwich Maker: Pay
We start at $12.00 an hour with tips that average an additional $4 - $6 more an hour, well above national average starting wage for fast casual restaurants, plus $300 bonus for this location only after successful completion of the 14 day training period.
Sandwich Maker: Benefits
Paid time off after a year
Free shift meal
Medical available after 60 days
Dental available after 60 days